APNH Opportunities. Join an innovative team!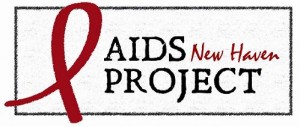 AIDS Project New Haven seeks Coordinator for our mPowerment Intervention
 Regular Full-time
Salary: $42,000.00 annually
 We are looking for an energetic, committed individual for a creative, fun, empowering, and peer-run HIV prevention/community-building program designed for young gay and bisexual men ages 18-29 in New Haven.
The mPowerment Coordinator will provide leadership for the Project, facilitate skills-building workshops, help conduct community-strengthening events, and be involved with community outreach. Recruit participants and facilitate small discussion groups for young gay and bisexual men.  Recruit volunteers to help design & coordinate fun, creative events to educate and encourage young gay and bisexual men about safer sex. Conduct HIV/STI testing, PrEP education and referrals, assisting with health insurance and linkage to health care systems where appropriate.
Must have minimum of one year college education or one year experience in paid/volunteer work on AIDS-related or gay community issues, or an equivalent combination of education and experience. Must have experience in working with diverse gay, bisexual and transgender individuals.
To apply for position, please send coverletter and resume to:
no phone calls please.